---
Secrétariat ouvert au public les MARDIS de 16h30 à 19h30
Email : cslath@pt.lu
EUROPEAN U20 CHAMPIONSHIPS 2023 - JERUSALEM
Big congratulations to our athlete, Nora Lindahl, who won the GOLD medal for her native country, Sweden, in the 200m sprint in a superb time (and a new personal best!) of 23.26s!!
Well done from all of your friends at CSL!!!
NATIONAL CHAMPIONSHIPS 2023
Congratulations to all CSL athletes who participated in the outdoor National Championships (Youth and Senior) over the last two weekends!
There were a huge number of you on the podium and it was very pleasing to see your hard work this season getting its well deserved rewards!
A special thank you to our excellent team of coaches who have carefully guided our athletes to reach their potentials and achieve the fantastic results we have seen over the last few weeks of an exciting summer season!
CHALLENGE TAGEBLATT 4 AND
CHAMPIONNATS NATIONAL STEEPLE JEUNES RESULTS
On Saturday, June 10th, 2023, the Challenge Tageblatt 4 was held in Dudelange.
This event was open for Scolaires and Debutants boys and girls, competing in the following disciplines:
SCOLAIRES BOYS
- 1000m race, Javelin
SCOLAIRES GIRLS
- 1000m race, Shot put
DEBUTANTS BOYS
- 50m race, Long jump, 3x1000m relay race
 DEBUTANTES GIRLS
- 50m race, High jump, 3x1000m relay race
Due to the unfortunate accident on the field and injury of one of the CSL athlete, the 1000m race for Scolaires boys born in 2011 and all Scolaires girls was cancelled.
The 3x1000m relay races for Debutans boys and girls were also cancelled. 
Any information related to eventual rescheduling of those disciplines will be communicated accordingly. 
To our injured athlete, we wish you a quick and painless recovery !
At the same time the Championnats National steeple jeunes was also held at the same venue. This event was open for U16 and U18 boys and girls, competing in the 2000m steeplechase races.
The Challenge Tageblatt 4 and Championnats National steeple jeunes results can be found by downloading the PDF below.
A huge thanks and congratulations to all our athletes and coaches !!!
ING NIGHT MARATHON 2023
We are very proud to announce that our athlete and coach, Tetyana Vernygor, is the ING Luxembourg Semi-Marathon Champion for 2023!!!
Tetyana's season keeps getting better and better and she won the race in a fantastic time of 01:20:10.
Congratulations Tetyana!!!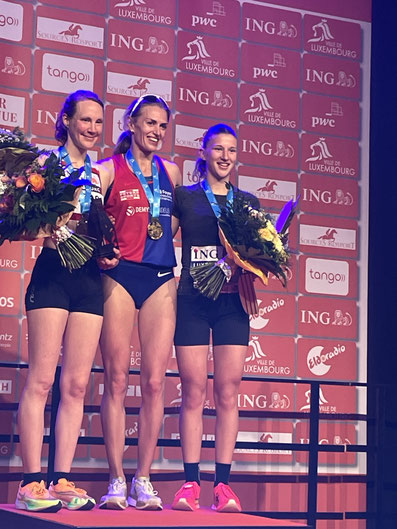 CHALLENGE TAGEBLATT 3 GREVENMACHER
RESULTS
On Sunday, April 21st, 2023, Challenge Tageblatt 3 was held in Grevenmacher. CSL athletes had a chance to compete with their friends and colleagues from other clubs in the following disciplines:
SCOLAIRES BOYS
2000m, high jump, 4x50m relay race
SCOLAIRES GIRLS
2000m, long jump, 4x50m relay race
MINIM BOYS
1000m, 100m hurdles, shot put, triple jump 
MINIM GIRLS
triple jump, 1000m, 80m hurdles, discus 
Thanks to their devotion, good work and coach's engagements, most of our athletes set their new personal records and pushed their limits further ahead. 
Among other great results, a new Challenge Tageblatt record was set in the 2000m race in the Scolaires boys category:
Miles Jones, CSL's Scolaire boy, ran this distance in the time 6:22,11 and thus took over the title from David Fiegen (FOLA) who ran 2000m in the time 6:27,69 in 1997. 
A huge congratulation to all CSL athletes participating in this event, as well as their coaches !
FLA AWARDING CEREMONY
This weekend, April 28th, 2023, the FLA awarding ceremony was held in the Coque amphitheatre for the best ranked athletes participating in the indoor / outdoor events in 2022 / 2023.
A numerous CSL athletes were elected and recognized within different age categories, i.e.:
CHALLENGE TAGEBLATT AND CHALLENGE U16 INDOOR 2023: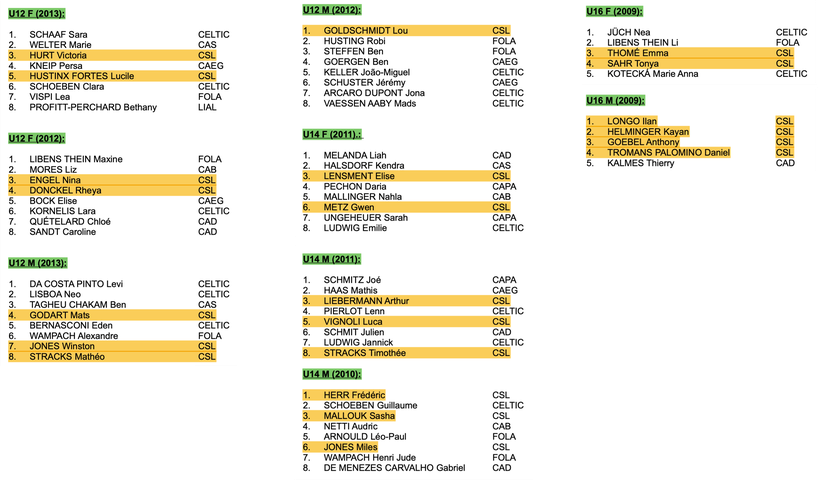 CROSS CHALLENGE PETERS SPORTS 2022/2023: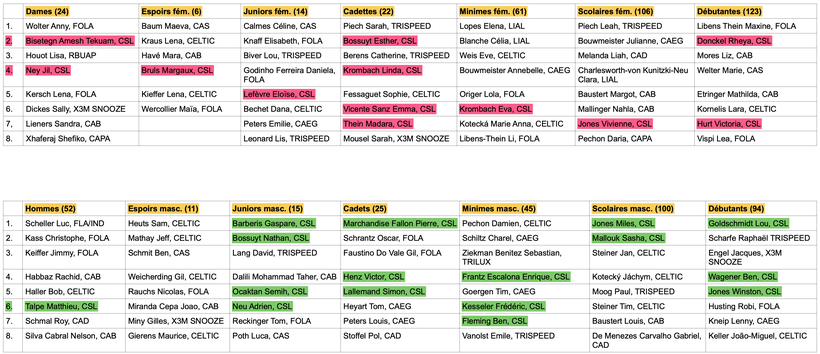 When it comes to the clubs ranking, the CSL took first place in:

A huge congratulation to all CSL awarded athletes and their coaches !!!
WORLD MASTERS INDOOR CHAMPIONSHIPS
TORUN, POLAND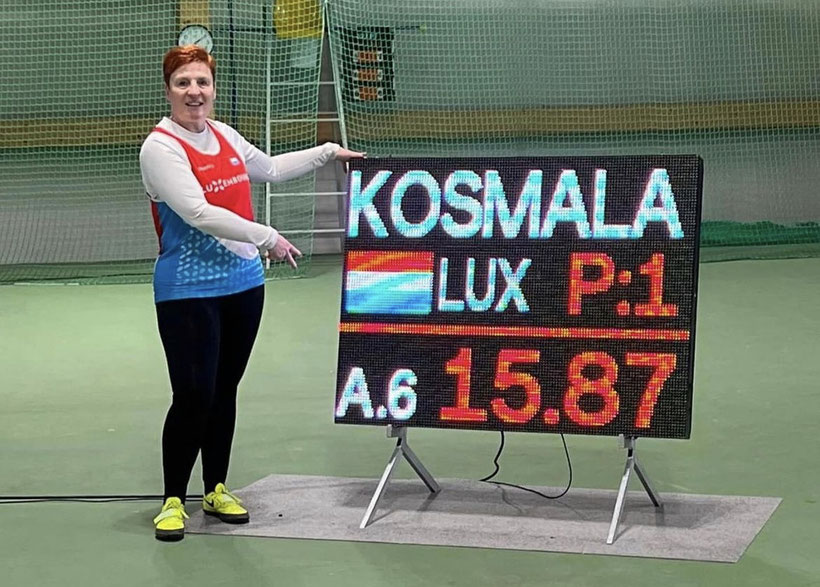 Huge congratulations to our athlete Mireille Kosmala who has once again excelled and won the GOLD medal in the W50 Weight Throw category at the World Masters Indoor Championships!!!
Mireille won with a throw of 15.87m - a full 71cm in front of her nearest competitor!
Well done Mireille, the CSL is very proud of you!
NATIONAL CHAMPIONSHIP 10km ROAD RACE - DUDELANGE
Congratulations to CSL athlete and coach Tetyana Vernygor who is the 2023 10km FLA Champion after winning the Tour de Dudelange with an excellent time of 38:01!!!
Bravo Tetyana!!!
EUROPEAN INDOOR CHAMPIONSHIPS
2023 - ISTANBUL
Congratulations once again to Charel Grethen who ends the indoor season with an excellent 5th place finish in the 3000m final! After a tough week recovering from the flu which meant missing the 1500m this time, Charel ran an excellent time of 7:46.65, just outside the new national record of 7:43.00 that he himself set only two weeks ago in Metz!
We're all looking forward to see Charel take his excellent form into the summer!
NEW NATIONAL INDOOR MILE RECORD!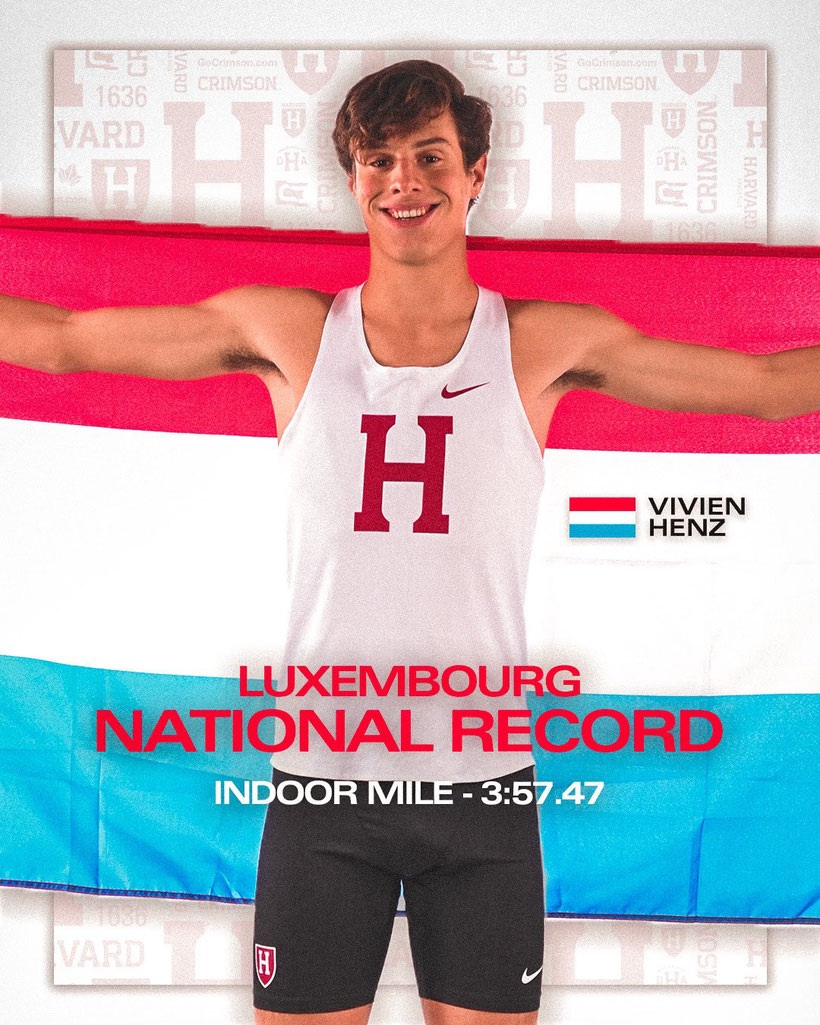 Congratulations to Vivien Henz for smashing the national indoor mile record by more than 10 seconds competing for Harvard University in Boston!
Vivien breaks an historic record set in 1954 by Josy Barthel with a time of 3:57.47 - at the same time joining the legendary sub-4 mile club!!
CSL STREET RUNNERS - SIGN UP TODAY!!!
---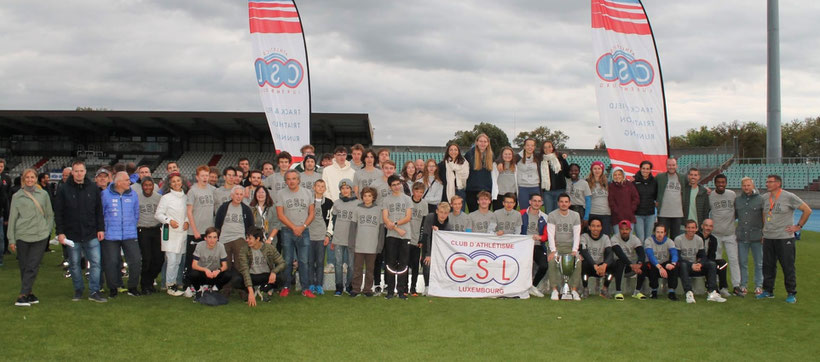 Le CAL-SPORA Luxembourg (CS Luxembourg) a été fondé le 7 novembre 2000 suite à la fusion des deux clubs d'athlétisme de la Ville de Luxembourg le Cercle d'Athlétisme Luxembourg (CAL) et la section d'athlétisme du SPORA Club Luxembourg (SPORA).
Le CSL est une association sans but lucratif (a.s.b.l.) et a pour but de propager la pratique de l'athlétisme telle qu'elle est définie par les statuts de la Fédération Luxembourgeoise d'Athlétisme (F.L.A.) et de la Fédération Luxembourgeoise du Triathlon (FLtri) ainsi que toute activité se rapportant directement ou indirectement à la pratique des différentes disciplines de l'athlétisme. L'association a également pour but de créer et d'entretenir des relations amicales entre ses membres associés, de promouvoir la pratique du sport et de l'athlétisme en particulier dans le respect des règles sportives et du fair-play, d'organiser des rencontres sportives, de promouvoir le sport entre les jeunes, d'assurer la défense des intérêts sportifs de ses membres associés, de représenter ces derniers auprès des autorités et de nouer des relations amicales avec des associations nationales ou internationales ayant un but similaire.
Le club est géré par un comité avec un effectif minimal de 9 personnes. Le comité est secondé par un staff technique qui regroupe les entraîneurs du club
---
---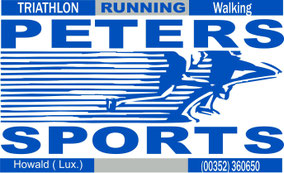 EUROPEAN ATHLETICS CHAMPIONSHIPS, Munich 2022